Yuri Suzuki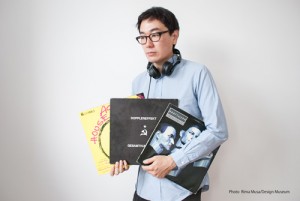 Yuri Suzuki is a sound artist, designer and electronic musician from Japan who lives and works in London. He explores the realms of sound through exquisitely designed pieces.
For me, working in London is very important for my creative process. I am always bumping into interesting and innovative people. I have lived in Tokyo, Berlin and Stockholm and visited many other cities, however London with its mix of many cultures and people, making new cultures, is the still the best for creativity and for living. It is also quite important for me not to feel as if I'm a foreigner. In London, people see me as a Londoner, not as Japanese or Asian.

My primary interest is always related to music. When I moved to London in 2005, "Grime", an urban music genre was big; based on Jamaican rhythm; translated into black music; and then layered with Middle East influenced melody; and Asian MCs dropping rhymes onto the music. How complicated! But a nice collaboration that makes for great music.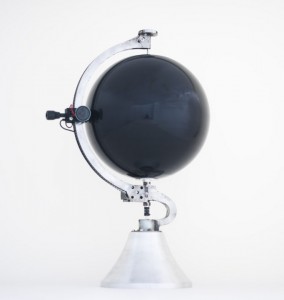 I always find the character of people via humour. I can clearly see English and Japanese share a sense of humour, from great TV programmes such as Monty Python, The Office, Fawlty Towers and Father Ted. These comedies are quite cynical and painful, however quite funny. I couldn't share this sense of humour when I lived in other countries.

Studying at the Royal College of Art was the most exciting moment of my life. I met many talented classmates from all over the world and inspiring artists, designers or musicians for whom I have great respect. When I studied for a degree in Japan, the only way to be designer was working for big company as in-house designer, but here, many of my design heroes gave me advice on how to be an artist or designer and taught me the only thing is to believe my creativity and chose best way to work. This meant I could start my own practice straight after graduation.

As a Japanese and Asian, communication is a challenge, more so because of my dyslexia. However Britain is very inclusive and I received support at the RCA for my study during my master degree. People still here try to understand what I am trying to say despite my dyslexia and my Japanese accented English.

I am very grateful to the UK for giving me so many possibilities and still allow me to live here and I feel honoured to be involved in cultural relation projects between UK and Japan].
Read about Yuri and see his work at yurisuzuki.com and explore his visualisation of sound.