Dai Fujikura
Although Dai Fujikura was born in Osaka, he has now spent more than 20 years in the UK where he studied composition and has been the recipient of numerous prizes. He is fast becoming a truly international composer. His music is not only performed in the country of his birth or his adopted home, but is now performed in Caracas and Oslo, Venice and Schleswig-Holstein, Lucerne and Paris.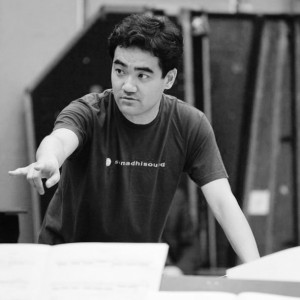 I've spent more than half my life in the UK. In fact I feel more British than Japanese. The two cultures at first seem worlds apart. The excessive politeness which is common currency in Japan is something I shall never really understand. Having said that, compared with other European cultures, I think Britishness is like a pale reflection of Japaneseness. Both peoples are self-effacing and apologetic.

So it wasn't a big culture shock to come here as a teenager. The only real challenge was the language. It didn't help that the Japanese academic year is out of synch with the British, which meant I joined the school in April, missing the first two terms of study for GCSE. The plan was to repeat year 10, giving me an extra term to prepare for my exams as well as learn English, but the headmaster, despite my worst ever exam results, decided to let me progress to year 11.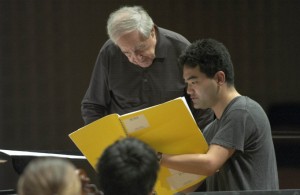 The first month wasn't easy as all the other kids had established friendships and I had no one to help me with my homework. Language was the big problem, especially biology with those Latin names for body parts. I went to the school on a music scholarship and participated in my first concert after 4 weeks. What a transformation: suddenly everybody wanted to be my friend.

It was a strict boarding school with 3 roll calls every morning – when you got up, another at breakfast and a third before church. I couldn't handle this. I missed everything, left the school premises without permission, would take the train up to London when I felt like it. I missed breakfast and would sneak out to a café with a friend. One day some teachers came in there to have their breakfast. My friend went white as a sheet, but they just gave me a friendly wave as they left.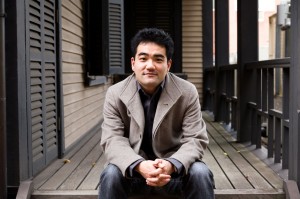 So you see I was in a privileged position. Because I was the music scholar, I could break all the rules without punishment. It was music which made my new life in the UK possible. The school even involved me in their fundraising dinners as a sort of musical ambassador. I thought that was cool and I felt very businesslike.
Although this is my adopted country, my Japanese friends tell me I haven't changed a bit. So maybe you can be both Japanese and British at the same time.