Introduction
Japan400 is a celebration of a special relationship between Japan and Britain , which began 400 hundred years ago and which today is many-sided and dynamic.. In My Japan , My Britain we celebrate this relationship by presenting a selected gallery of stories celebrating the mutual interest, respect and admiration that the British and Japanese continue to share. These are stories of inspiration, humour, creativity and of challenges overcome.

Yuri Suzuki is a sound artist, designer and electronic musician from Japan who lives and works in London. He explores the realms of sound through exquisitely designed pieces.
For me, working in London is very important for my creative process. I am always bumping into interesting and innovative people. I have lived in Tokyo, Berlin and Stockholm and visited many other cities, however London with its mix of many cultures and people, making new cultures, is the still the best for creativity and for living.

It is also quite important for me not to feel as if I'm a foreigner. In London, people see me as a Londoner, not as Japanese or Asian.
Rebecca Salter is a British artist who lived for six years in Japan. In 2011 she had a major survey exhibition of her work at Yale Centre for British Art. She has also written two books about Japanese printmaking.
As happens with so many people who go to live in Japan, I set off with one set of ideas and came back hugely enriched with another. I had graduated from art school in the UK and after two years of securing funding I arrived at Kyoto City University of the Arts. This was 1979 and prospects in the UK for an artist were pretty dismal. Arriving in Japan I felt as if I had skipped a century. The difference between booming Japan and 'winter of discontent Britain' could not have been greater. But amongst all the vitality and excitement of Japan at its peak, it was the largely solitary and quiet experience of finding my voice as an artist in a totally different culture which has stayed with me.

Mayumi Hayashi is a specialist in social studies, specifically care of the elderly in Japan and the UK.
She is a post-doctoral Research Fellow in the Institute of Gerontology at King's College London.
I am originally from Gifu Prefecture in central Japan and now live in London, employed as a post-doctoral Research Fellow in the Institute of Gerontology at King's College London. My research focuses on the care of older people in Britain and Japan, from a variety of perspectives.
I am currently working on a Leverhulme-funded research project on the role and contribution of the voluntary sector in providing social care for older people in Britain and Japan.
Kozo Hiramatsu is Director of the London Office of the Japan Society for the Promotion of Science. He is Professor Emeritus of Kyoto University and was British Council Fellow at Southampton University, 1981-82. His academic research has been on the sonic environment, initially the engineering of noise control and subsequently in the field study of acoustic ecology.

When I went to Southampton in October 1981 as a British Council Fellow, I had not expected that the one-year visit would prove so crucial to my future academic career.

Sandra Lawman is a specialist in mental health. Her book Mental Health Care in Japan (co-edited with Ruth Taplin) is published by Routledge.
I lived in Japan from 1980 to 1983. That started my lifelong love for the country. I have worked for Japanese companies and since 2002 have been making connections over the issue of mental health.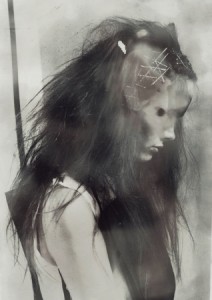 Takashi Sano came to Britain in 2000. After assisting some of the hairstyling industry's biggest names, he now divides his time between working on fashion shoots and running his own hair salon
What really attracted me to Britain was Punk music. I was a big Clash fan. I wanted to go to an English speaking country and the combination of music and culture was a big attraction. I had qualified as a hair stylist in Japan and really liked Vidal Sassoon. I wanted to come to Britain to find out just how good he really was.
I really admired his precise skills and how he taught that hairdressing could be fun, not just work. It was a real wake-up call for me.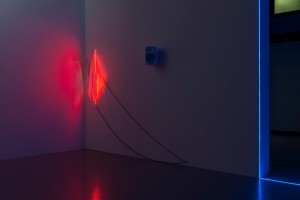 Haroon Mirza is a British artist, working in London. His site-specific installations use audio compositions and found domestic materials. In 2012 he won the Daiwa Foundation Art Prize and exhibited at SCAI The Bathhouse in Tokyo.
It wasn't surprising to hear that the most commonly used word for noise in Japan was noise
Ruth Taplin is the author/editor of over 200 articles and eighteen books on the Japanese economy, innovation and intellectual property. She is Director of the Centre for Japanese and East Asian Studies. She is currently Honorary Advisor for the Society of Interdisciplinary Business Research in Hong Kong, a Research Fellow at the University of Leicester and Editor of the Interdisciplinary Journal of Economics and Business Law www.ijebl.co.uk.

Over 20 years ago I was selected as a future leader in the field of Japan studies and was sent on a special course to Durham University to pursue this goal. I established my Centre for Japanese and East Asian Studies with a generous grant from the late Lord Limerick and with the kind assistance of Viscount Trenchard, both formerly of Kleinwort Benson, and this initiated a lifelong relationship encouraging connections between Japan and Britain.
Opal Dunn co-founded the first International Children's Bunko in Tokyo in 1977 to support and encourage 'international' children who have a knowledge and understanding of other countries' language and culture.

I was privileged to stay in Tokyo for nine years in the 1970s. This gave me time to bond with Japanese who understood my passion to help young children reach their, often underestimated, potential to pick-up languages and explore their cultures.
Sioned Huws is a Welsh choreographer and project director interested in memory
and the influence of environment. Her work challenges and integrates different artforms.

My introduction to Japan was through Aomori in 2008, on a dance research
residency, made possible by Aomori Contemporary Arts Centre, the independent artists collective ARTizan also in Aomori and Chapter Arts Centre, Cardiff. I travelled directly north without stopping in Tokyo…
Jill Fanshawe Kato is a British potter who has exhibited widely internationally. Originally trained as a painter, she was drawn to Japanese ceramics while living in Japan and studied with the potter Yosei Itaka. Her ceramics are inspired by the natural world and travel.

The most obvious way in which Japan has influenced my life is that I first went there as a painter and came back to England as a potter. As a recent graduate in Painting from Chelsea School of Art, I had scarcely experienced the world of ceramics..
Setsuo Kato is a Japanese photo-journalist. He has worked for Japanese and British media and published many books and articles about Britain and Europe. For over ten years he published his own newspaper.
On board the Russian boat "Baikal" at Yokohama in 1970, I said farewell to my family and a few friends who came to see me off to the unknown world…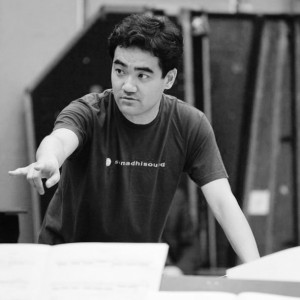 Although Dai Fujikura was born in Osaka, he has now spent more than 20 years in the UK where he studied composition with Edwin Roxburgh, Daryl Runswick and George Benjamin. He has been the recipient of numerous prizes, including the Huddersfield Festival Young Composers Award and a Royal Philharmonic Society Award in UK, and both the OTAKA and Akutagawa awards in 2009. He is fast becoming a truly international composer. His music is not only performed in the country of his birth or his adopted home, but is now performed in Caracas and Oslo, Venice and Schleswig-Holstein, Lucerne and Paris.
"Because I was the music scholar, I could break all the rules without punishment. It was music which made my new life in the UK possible".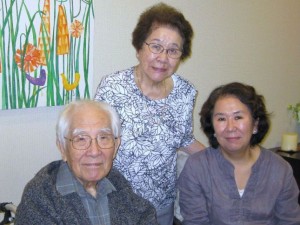 Sadao Oba, now 90 years-old, served with the Japanese army in Indonesia during the Second World War. In the late 1960s, he was posted by his employer Mitsui to London, where he lived with his family for over 25 years.
"I was born in Takagi (then called Totsuka), a farming village in Shizuoka Prefecture in 1922. When I was growing up, Great Britain was one of the major global powers and a provider of templates for our modernisation less than a century earlier''.
Phillida Purvis MBE is Director of Links Japan, which she founded in 1998 to promote non-profit and non-governmental sector exchanges between the UK and Japan.
I did not choose to go to Japan – it was chosen for me. As a result of a language aptitude test (in Kurdish!) the FCO sent me to study Japanese, at SOAS and in Kamakura. After diplomatic postings in Tokyo and Singapore I returned to Japan to experience life as a teacher, of international relations at a private university and as a student again – at Tokyo University – of Japan's role in the resolution of the Cambodia conflict. For the first time I met the original Japanese NGOs and understood their impact on Japanese aid policy.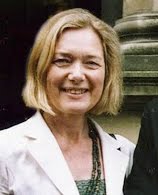 Anne Kaneko is Chairman of a manufacturing company in Koriyama, Fukushima.
That obstinacy, reluctance to change or voice an opinion which I had found so frustrating suddenly became virtues in the aftermath of the disaster, and it was heartbreaking to see the blight on this area so rich in natural beauty.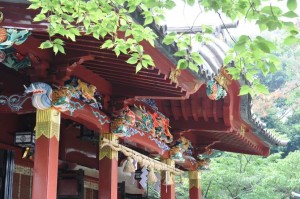 David Atkinson is Chairman and CEO of Konishi Decorative Arts and Crafts, a 300-year-old Tokyo-based restoration company which restores shrines and temples across Japan.
Almost four years ago I was asked to take over the management of Konishi Decorative Arts, which has been restoring the lacquer and painted decoration of the Nikko Toshogu for over three hundred years.


Hisaaki Yamanouchi is Professor Emeritus of English, Tokyo University. (Hon) CBE. He was born in Hiroshima in 1934 and studied at Tokyo, Columbia and Cambridge Universities. He was the first Japanese to receive a PhD in English from Cambridge. He has taught at a number of universities in Japan as well as at Cambridge and the Open University of Japan. His many publications include The Search for Authenticity in Modern Japanese Literature (CUP).
What I learnt and gained in Britain is too invaluably rich a nourishment for my subsequent career to be summed up just in a few words.
All the participants
Click here for an index to all the participants in "My Japan, My Britain".
This post is also available in: Japanese
0