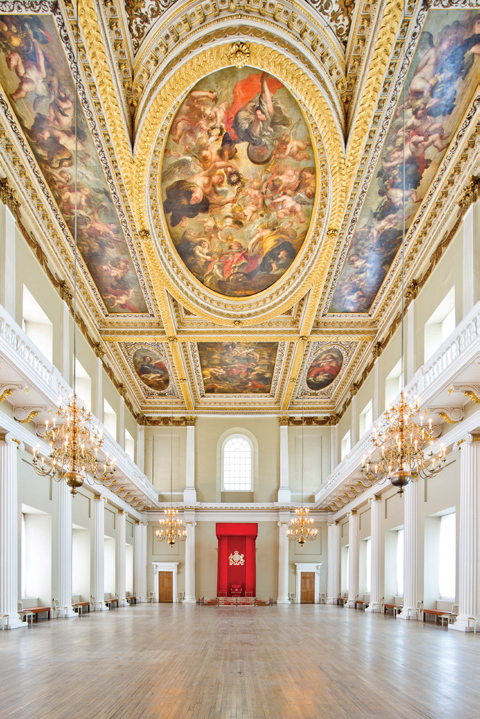 This Japan400 anniversary event and unique tea party will take place in the splendid setting of the Banqueting House, the Royal Palace built to celebrate the life and 'wise government' of King James I. Experience the atmosphere of the daimyo tea ceremony, described as a training for the mind of a samurai. In the Main Hall, beneath Rubens' celebrated ceiling paintings, tea master Akira Matsura will perform a 400th anniversary dedication for King James and for his own ancestor, the Lord of Hirado, who in 1613 welcomed the envoys sent by the King to establish the first English trading post in Japan. Enjoy a light-hearted entertainment exploring the surprising story of tea, and its power to unite East and West with its stimulating qualities and 'subtle charm'. Later, in the Undercroft, designed as a drinking den for King James I, taste fine teas from around the world, accompanied by scones and cream.
Message from the Rt Hon William Hague MP, Secretary of State for Foreign and Commonwealth Affairs, to Japan400: 
"On the occasion of the 400th anniversary of the start of Japan-British Relations, initiated by King James I of England and VI of Scotland and his Chief Minister Lord Salisbury, I have pleasure in underlining the value Her Majesty's Government attaches to that partnership today. I commend what has been achieved in Britain and Japan in this historic year of anniversaries to celebrate the relations between our two countries and I send my best wishes for the success of today's "Two Cultures United by Tea" at the Banqueting House."
15 September 2013, doors open from 2:15 pm; programme starts at 2:45 pm
Advance registration via Japan Society: events@japansociety.org.uk or 020 7828 6330
Places are limited and will be allocated on a first come-first served basis.  Not recommended for under 10s.
See the text and references for the TEA READINGS AT BANQUETING HOUSE
*NEW* Review of the day by Susan Meehan ~Two Cultures United by Tea
This event is in association with